move better. feel better
THE FINER POINTS OF MASSAGE
AMSTERDAM-WEST / 0207370384
EXPERIENCE MASSAGE 2.0
A GOOD MASSEUR / PHYSIOTHERAPIST ENCOURAGES MUSCLE RECOVERY, DETECTS AND RELEASES TENSION. AND MAKES YOU AWARE OF HOW POSTURE, CONSCIOUSNESS AND EXERCISES HELP BRING IT ALL TOGETHER.
Measuring is knowing. With insight into your results, we can help you become better at the sport you practice, or to be fitter and injury-free.
Rest is an essential part of growth.
MASSAGE HELPS!
Every body is different and uniquely reflects who we are: our way of moving, our personal habits, backgrounds, ideas, relationships and much more. Our experienced masseurs perceive these differences, and through observation can read your body – not only by touch but also by listening to it. Only once this process has taken place will we determine which massage we think will have the greatest effect and help you most. We call this "Customized Body Works". Because it really works. Our masseurs are not only experienced in observation but also all-round experts, highly trained in massage and relaxation techniques.
If you are looking for inspiration, check the list of massages below and see if one of these can help you.
Slow relaxing flow
A gentle, varied massage aimed at relaxation through touch and awareness. Relax and let yourself be pampered with a stream of varied techniques; gentle and firm massage, respiratory awareness, acupressure, soothing oil and hot stones. This massage promotes letting go and restores contact between body and mind.
Detox
This massage enhances your body's ability to get rid of toxins and other waste. We focus on stimulating the lymphatic system and blood circulation, and pay extra attention to the liver, kidneys, spleen and intestines to help the detox process. During the massage we work with different herbs such as lemongrass, tea leaves, orange, juniper berries and pine. We conclude with acupressure on the most important energy bottlenecks.
Anti-Cellulite
Dit is een bindweefselmassage die focust op dijen, billen heupen en buik. Overal waar cellulitis ontstaat masseren we afwisselend met draaiende en rollende technieken om de bloedsomloop een forse impuls te geven en het lymfevatensysteem en zenuwstelsel te stimuleren. Dit leidt tot een betere doorbloeding, meer collageen en elasticiteit van de huid. Verder gebruiken we ingrediënten als citroen, grapefruit, zwarte peper, rozemarijn, palmerosa en zoete venkel om de huid te voeden en te helpen.
Deep tissue release
A firm and powerful massage that is exceptionally good at helping loosen stiff muscles and connective tissue. We make use of different massage techniques: fingers, thumbs, forearms and elbows working closely together, massaging away all the layers of built-up tension one by one. And where necessary we use trigger points, hot stones, yupping, arnica and magnesium oil.
Magnesium oil
The ultimate for tired restless muscles. Magnesium oil is a natural muscle relaxant that can work wonders in combination with skin contact and deep tissue massage. In addition, it helps remove waste products and has a beneficial effect on the skin. Highly recommended for muscle injuries and recovery.
Pregnancy
During and after pregnancy your body undergoes many changes, both physical and hormonal, so some extra nurturing and nutrition offer great benefits. This massage is given lying on your side, aimed at contact, relaxation, moisture removal and recovery. With acupressure we also teach you to relax, as well as giving you some tricks to help you during the delivery. This is a massage that really recharges you.
Therapeutic
With this massage we focus on a specific body part that is crying out for extra attention or causing chronic complaints – such as neck, back, shoulders, face, arms, legs or other places. We often see that the whole body benefits from treating these weaker points and that it provides the space for renewed balance and total recovery.
CBD Oil
This is a Slow Relaxing Flow massage where CBD oil is added to the treatment. In addition to the already very relaxing effect of this massage, experience shows that CBD oil can provide an even deeper relaxation and relief of chronic pain in particular with this already beneficial treatment.
Baby Massage
This massage teaches you how to apply the beautiful principles of the Shantala baby massage yourself. And how you can weave it into your daily routine to enjoy these moments of connection and bliss with your baby every day. It helps the baby's sleep, boosts the immune system and self-awareness, and reduces cramps.
Tip: the perfect gift.
prices
WIJS has no set contracts with insurers. With an additional package you will receive a maximum of 75% off the basic physiotherapy rate. If you are not insured for physiotherapy, nothing will change at all.
Select the type of massage later
Select the type of massage later
Select the type of massage later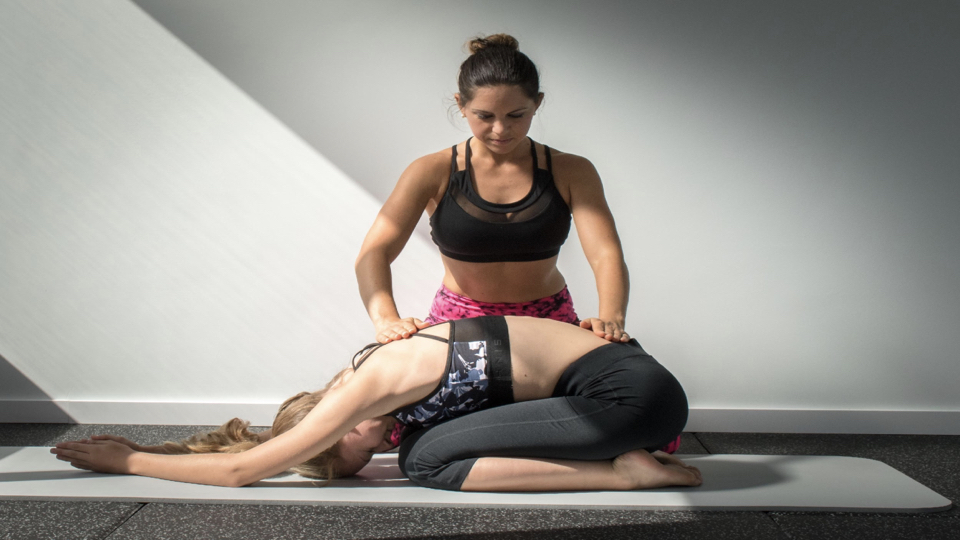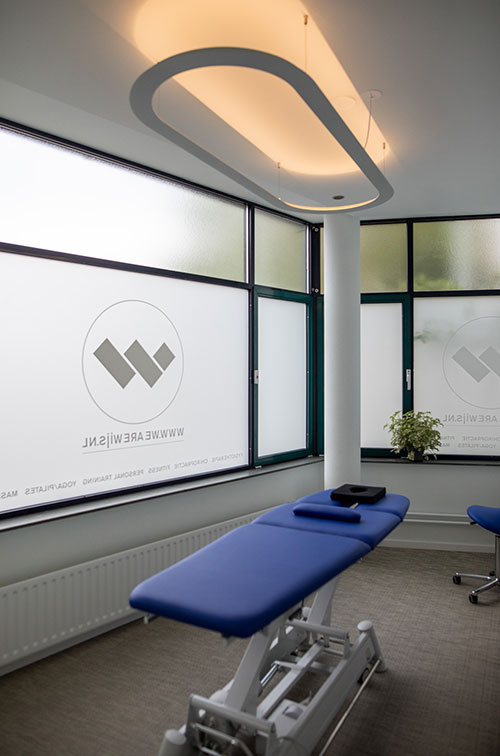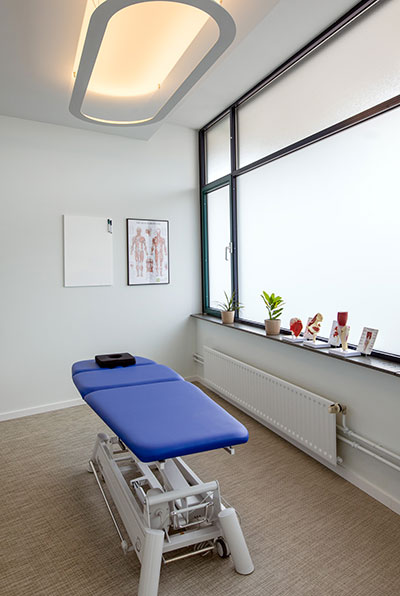 you can always postpone later
"Great place for physiotherapy! Very modern, clean, has big gym inside! Physio trainers are super talented and know what to do, no nonsense!
Highly recommend this place!"
"My back had been suffering for years and never had any proper help, until I came to Wijs. Training is now pain-free and I can race again!"
move better. feel better.
wijs fysio
Opening hours
Monday – Friday: 7 – 22
Saturday & sunday : 8 – 16
Measuring is knowing. With insight into your results, we can help you become better at the sport you practice, or to be fitter and injury-free.