The gym designed by physio therapists
THE GYM
Do you want to train fanatically? Go for it! But if you maintain good physical and mental attitudes, you'll avoid injuries, get fit faster and go further. So that's our mission. You'll always find a physiotherapist at the WIJS Gym, on hand to offer advice and to answer all your questions…
WIJS Gym
At Wijs Gym we believe in the long game. After all, you'll be training well into the future, not just today. We will guide you on posture and all things fitness, and help you achieve your Personal Goals. All of the personal trainers and supervisors at our gym are fully trained, professional physiotherapists. Together we will put together a training plan to help you achieve your goals.
"FINALLY A GYM WITHOUT THAT COMPETITIVE MUSCLE MENTALITY. MY PERSONAL GOAL REALLY IS PERSONAL. "
Wijs Gym gives you a comprehensive service. Coffee, tea or water? It's free! Towel service? It's free too. Luxury shower facilities with everything you need to get back to work feeling fresh? But of course. And there's always a physiotherapist on hand to help you with any pressing questions!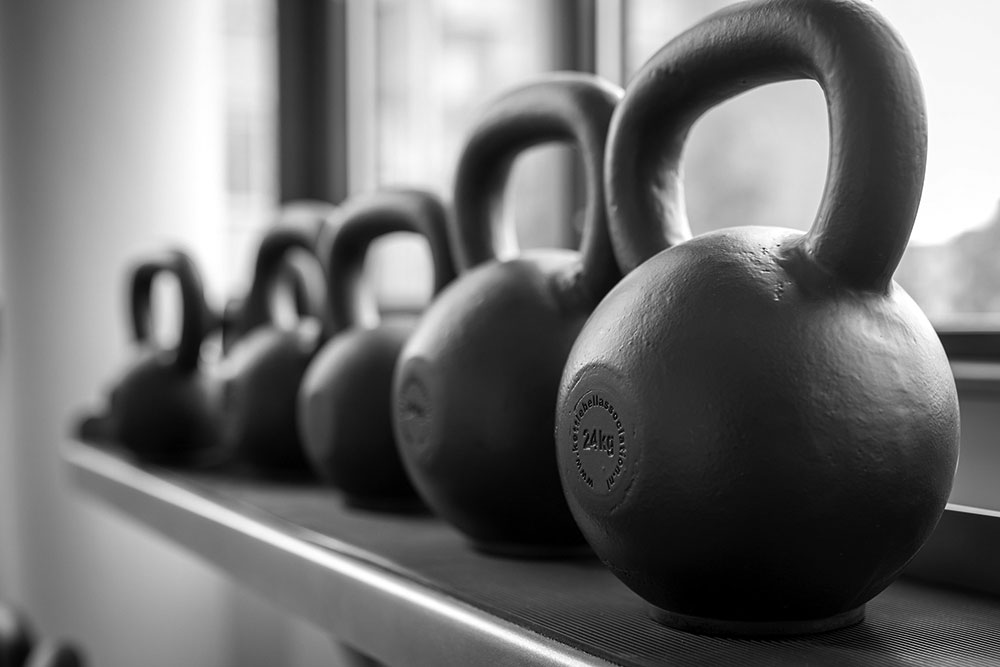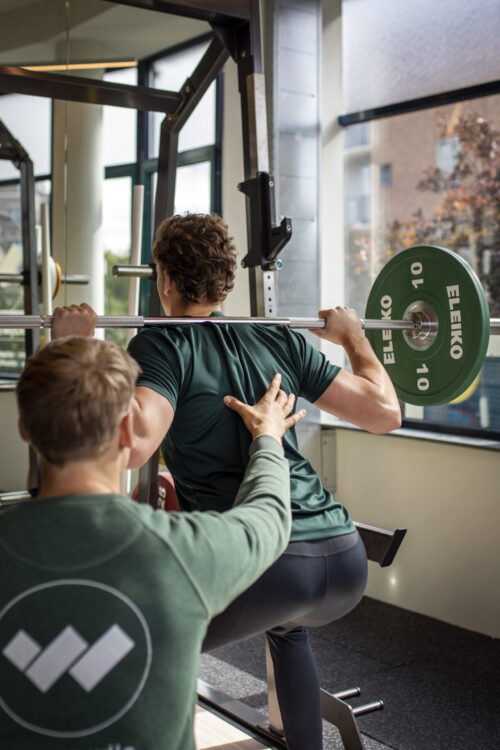 Sport performance support
START RIGHT AWAY
You can always postpone later.
REAL PHYSIO TIPS.
BENEFIT FROM THE BEST.
Solicited and unsolicited advice from physiotherapists – what does that mean?
Tips and tricks to achieve a better posture
Coordination, the basis of strength training
Inter- and intramuscular contraction
Focus distribution between strength, flexibility, speed, endurance and coordination
The ins and outs of goal-oriented training
Energy boosting
Dealing with injuries and complaints
Motor and mental self-confidence
Setting and realising your goals
YOUR FIRST LESSON is free
Try one of our personal training sessions with a Wijs Gym physiotherapist without any obligation and completely free of charge. We'd like you to experience the difference first hand, and then you can decide if you'd like to become a member.
"Top facilities, top people.
Great new studio with very skilled and friendly people."
"Excellent facilities, high quality physiotherapy, personal training, yoga, pilates and also plenty of different group classes to choose from. All of the personal trainers are also qualified physiotherapists, the focus is on sustainable fitness and the trainers make a huge effort to understand your needs and your pace. There is no pressure to go too hard or too fast. Very friendly staff too. "
"Great facilities and people!"
WHAT ARE THE BUSIEST HOURS AT WIJS?
At WIJS we don't allow more than 8 people to train at any one time. One of the greatest advantages of being a member is that once you have booked your slot on the app or website, you can just come in and work out. You will never have to deal with crowds.
Can I join Group sessions only?
You can always try a WIJS group session to see if you like it, as long as there is room for you in the class. If you want to participate more often, take a look at the at the subscriptions that include unlimited group training, or buy a ride card
Are there shower and towel facilities?
Of course! You'll find an unlimited supply of freshly laundered towels at your disposal during exercise or after a nice shower, along with a complimentary selection of Madara's shower and body care products.
Will I get guidance from a personal trainer?
Providing safe, personalised training is our top priority. As a new member of WIJS you will always start with an hour's induction with one of our trainers, when we'll plan an exercise schedule specifically tailored to your needs. You can book further personal training sessions whenever you like, or take out a subscription giving you the benefit of a personal training session every 4 weeks.
move better. feel better.
wijs gym
WOULD YOU LIKE TO KNOW MORE ABOUT OUR FUTURE BOOT CAMPS, WORKSHOPS AND FITNESS CHALLENGES?
Opening hours
Monday – Friday: 7 – 22
Saturday : 8 – 16
EXTRA DISCOUNT on
ANNUAL SUBSCRIPTIONS
10% OFF
Get an incredible 10% extra OFF your Gym Subscription with Small Group Lessons and Personal Training.