we take your personal training really personally
personal training
DO YOU WANT TO IMPROVE YOUR POSTURE, FEEL MORE ENERGETIC, BUILD STRENGTH AND CLEAR YOUR MIND, WHILE YOU TRAIN TO THE MAX? THEN GET STARTED WITH A PERSONAL TRAINER AND A PHYSIOTHERAPIST.
HELLO! PERSONAL TRAINING IS AN INVESTMENT
One that ultimately delivers. Because you can draw on the experience and know-how of Personal Trainers who are also physiotherapists, you'll learn to train in the right way. Getting you fit faster and going further. Start with one or two sessions a week and combine it with independent training over time. That's how you keep growing.
* Create a LOGIN at checkout. You can then book your first session (s) right away. You can then book your first session (s) right away.
Try your first training session for free
See how our trainers work first hand. This is a temporary offer, only valid for people who have never been a member of Wijs Gym before.
When we get personal
If you start training haphazardly and without any clear idea of where your weaknesses lie, not only are you increasing the risk of injury but you are also much less likely to see good results in the long run. At Wijs, your personal trainer is also a physiotherapist. We design a programme tailored to you to ensure a safe and steady development. From correcting your posture to teaching you how to carry out each exercise correctly. We make sure you train at a challenging level without getting overloaded. And you keep learning new, varied exercises.
"AT LONG LAST A GYM WITHOUT THAT COMPETITIVE MUSCLE MENTALITY. MY PERSONAL GOAL IS REALLY PERSONAL. "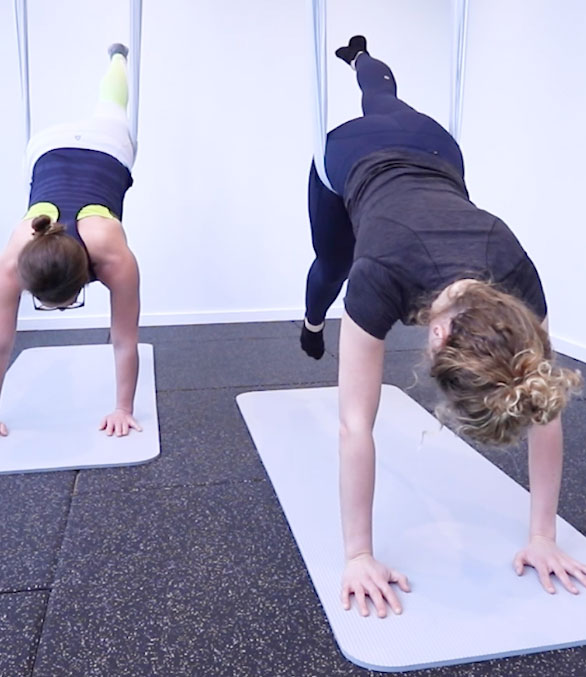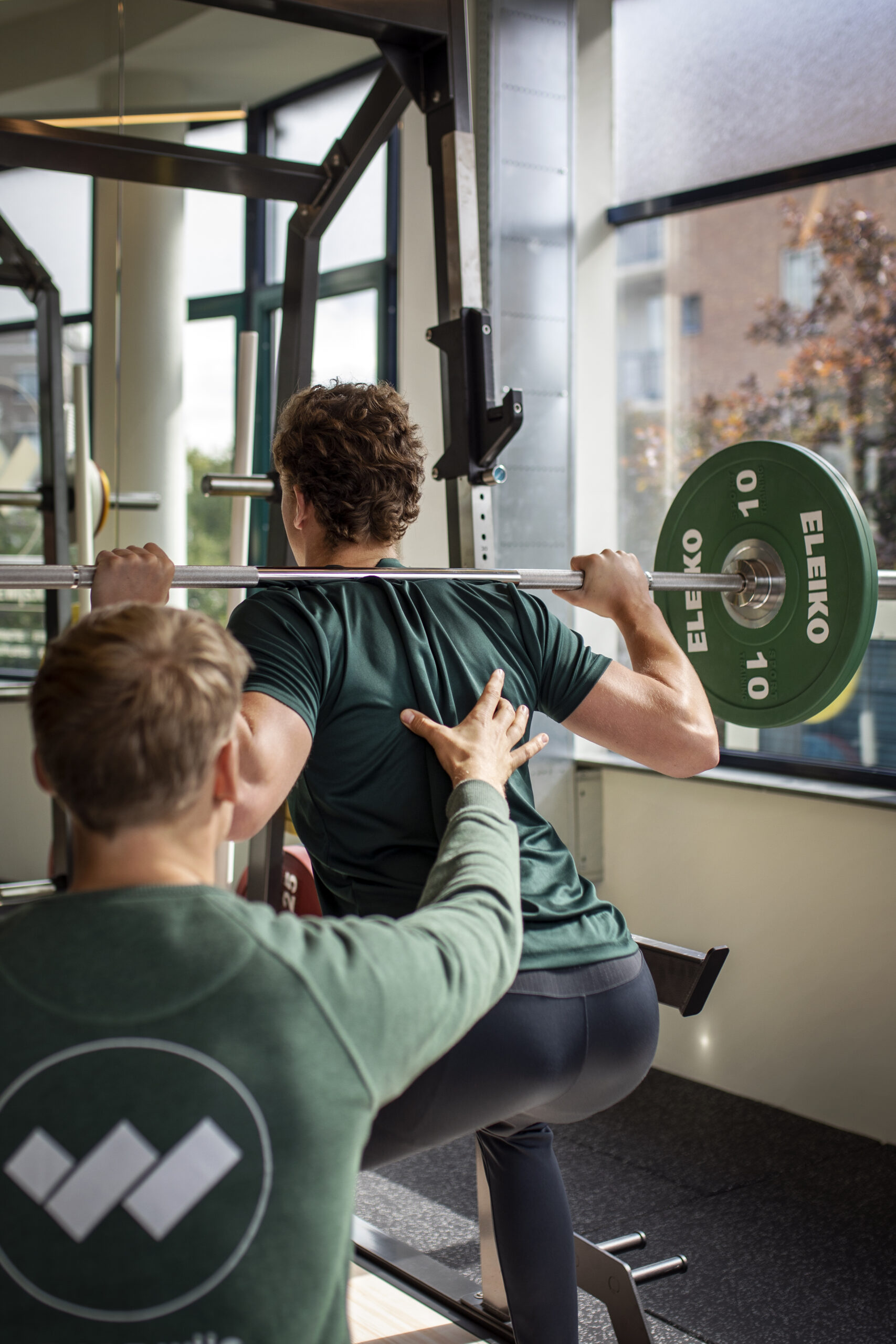 Burn fat, build muscle mass
you can always postpone later
"Gijs is nothing less than a body whisperer. I had been suffering from severe neck complaints for more than ten years. I've been everywhere, tried everything. Thanks to a combination of treatment and very careful training, I am now virtually free of complaints. It is a process; it takes patience and sometimes you fall two steps back. But Gijs leads you through everything with expert care and I am grateful every day that I am now pain-free. "
"About 5 years ago I started with a personal trainer at Wijs. After many years of no sporting activities, we began working together in a structured way with posture, strength and fitness. Thanks to the personal attention and with my trainer's physiotherapy background offering me that little bit extra, I've been able to challenge myself in a number of sporty ways, including cycling a gran fondo in the Alps, walking from Dam to Dam and skating the Alternative Elfstedentocht in Austria several times. "
CAN I SHARE A PERSONAL TRAINING SESSION WITH SOMEONE ELSE?
YES. At WIJS you can train in pairs and still pay the same amount.
In short, double the fun, and half the expense.
ARE YOUR PERSONAL TRAINERS FULLY TRAINED?
YES. At WIJS all of our personal trainers are fully trained physiotherapists. Furthermore, every other week we hold an internal meeting at WIJS at which we give lectures or even go to the VU (medical center) for cutting room practicals to keep up with our knowledge.
HOW OFTEN SHOULD I TRAIN WITH A PERSONAL TRAINER TO GET RESULTS?
The number of training sessions will always depend on your personal goals. As an idea, you can take: 2 personal training sessions a week or 1 personal training session a week and 2 free trainings.
HOW DO I MAKE AN APPOINTMENT WITH A PERSONAL TRAINER?
WIJS uses an app for your computer or smartphone. In the app you can always see when you have an appointment and possibly reschedule it.
I HAVE TROUBLE DRAGGING MYSELF TO THE GYM, IS A PERSONAL TRAINER RIGHT FOR ME?
YES. The personal trainer at WIJS always makes a fixed appointment, so that you can exercise at a fixed time during the week. We do this because experience shows that a fixed pattern leads to better results. Of course it is possible to reschedule appointments if necessary!
move better. feel better.
wijs gym
WOULD YOU LIKE TO KNOW MORE ABOUT OUR FUTURE BOOT CAMPS, WORKSHOPS AND FITNESS CHALLENGES?
Opening hours
Monday – Friday: 7 – 22
Saturday: 8 – 16
Gym & Personal Training
€94/month
Unlimited Gym and a Personal Training every 4 weeks with a physiotherapist. Now with a 20% discount on your annual subscription. WIJS offers limited space, so full means full.