A good (sports) massage is a very effective method to restore relaxation to overworked muscles that have hardened or cramped up, as well as for overall relaxation and well-being and smooth recovery from vigorous or prolonged exercise.
Massage: relaxation is an essential part of training.
Whereas physical therapy focuses on fixing specific symptoms, massage is great for your overall well-being and relaxation. Because we are almost always on, your body also needs rest and healing. With massage, you can let go and enjoy everything for a while. We therefore recommend that everyone regularly get your hands on our experienced masseurs.
Every body is unique, so every massage is different, tailored to body and need.
Every body is different and uniquely reflects who we are: our way of moving, our habits, backgrounds, mindsets, relationships and more. Therefore, our massages are also tailored to what you need most at that moment. Our massage therapists are all-round experts who have all the massage and relaxation techniques to give you a fantastic experience.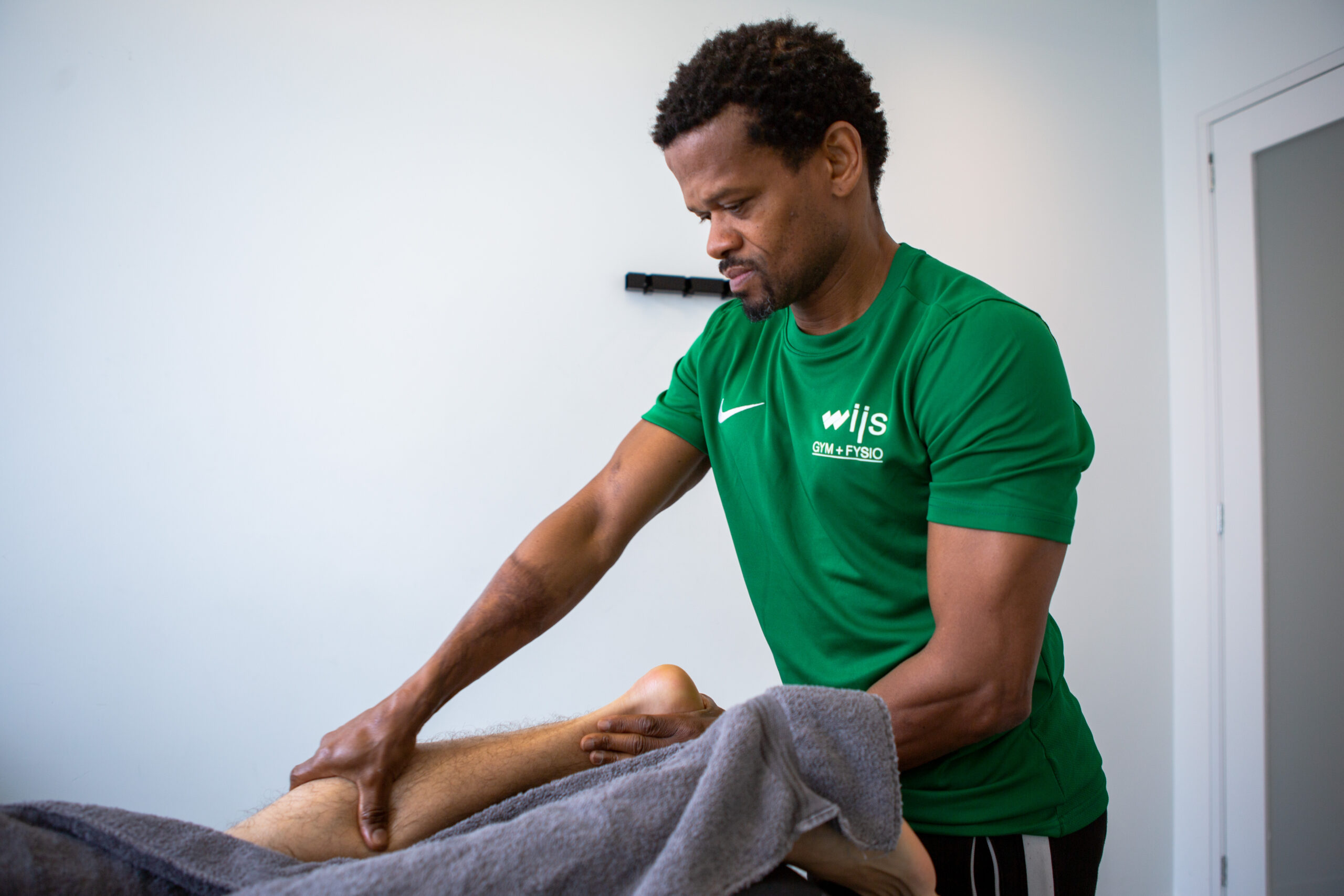 Book now. Choose type of massage later.
Choose type of massage later.
When you have complaints you want to be helped as soon as possible. That's why at Wijs Fysio Amsterdam West we always set aside some time for emergencies. Good thing.
Physical Therapy 2.0
'From intake, we have been doing things differently, more thoroughly. We will take an hour for you. And after the intake, you will be sent a report with findings and a roadmap. That's how we make sure you make progress from the very beginning."
Gijs Ligtenberg – Founder Wijs
What do others say about us?
'
Great place for physiotherapy! Very modern, clean, has big gym inside! Physio trainers are super talented and know what to do, no nonsense! Highly recommend this place!"